I met Bill online and have found him to be a fantastic resource.  I've reached out to him several times to get advice and thanks to my relationship with Bill, we now hire a professional carpet cleaning 2x a year and invest in quality cleaning products for the rest of the year.  I really appreciate him sharing these carpet cleaning tips for dog owners with us today. 
Hi Folks,
My name is Bill Vivers and I am writing this guest post to help all my fellow animal lovers to best care for there carpet and upholstery while living your lives with our furry friends. I am an expert on the subject as I have been in the industry for 17 years now and currently own and run Carpet Cleaning Orange County. We are a small family owned and operated company. We employ green cleaning methods to keep your family and pets safe as well as our technicians and environment.
Carpet Cleaning Tips for Doggie Lovers
1. Vacuum as often as possible. This will help with there oils and dry soil from bonding to the carpet face
2. Use doggie beds. If they will use doggie beds this will keep most of there oils from transferring to the carpet pile.
3. Spot clean properly. In the unfortunate event of an accident, remove solids if any, blot dry promptly with white Terry towel, and always apply your spotter of choice directly to the terry towel, not directly to the carpet. Applying to the carpet will only leave an excessive amount of residue from the spotter which will attract dirt a short time later.
4. Urine treatment. Really this should be left to the professionals but, if you must try and rid the smell for company coming or such here is the only way to do this. After blotting it dry as possible you can use your deodorizer of choice to saturate the carpet and the padding as it usually has made it to the sub surface where you will need to get the deodorizer to be effective. There are a lot ezyme odor digesters on the market to the public. Once complete you can use a very absorbent white towel to blot dry the area as best as possible and speed up the drying process with fans and air circulation.
Disclaimer- ( I strongly suggest that you do leave the subsurface pet urine removal to the professionals as we have equipment to extract the urine, deodorizer and excessive moister back up from the padding and carpet preventing prolonged dry times which could result in mold and the carpet to fall apart ( delaminate ) We also have special cleaners that we can even get the yellowing most of the time.
5. Have your carpet & upholster cleaned by professionals on a regular schedule. I would suggest twice a year for carpet and upholstery that is being used often could be once a year. If you a very good about vacuuming, taking shoes off, etc… You may be able to go once a year professional cleaning on the carpet. Be sure to use a truck mounted system as this is the most powerful and complete cleaning system available. The worlds largest carpet manufacturers recommend truck mounted steam cleaning, our method.
I hope this helps in your cleaning endeavors and to keep you and your furry friends the happy and healthy.
Owner, Bill Vivers
For more information on carpet, upholstery, tile and grout cleaning you can go to our website at Carpet Cleaning Orange County
Pacific Ocean Carpet Care
(949) 230-5496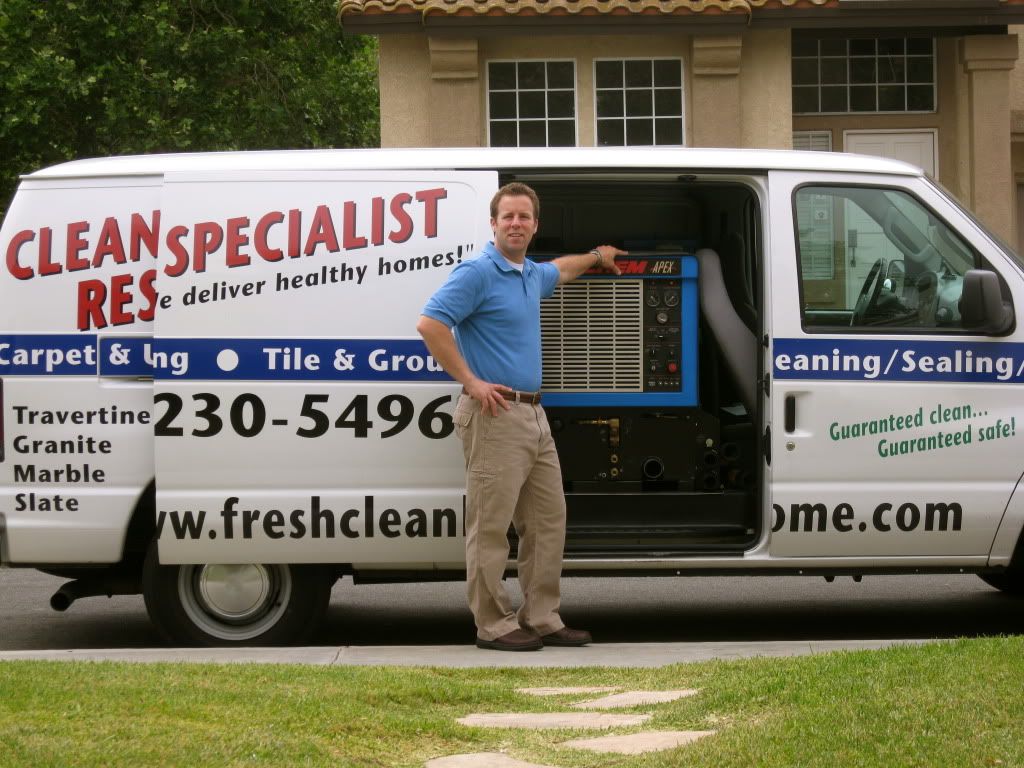 Related posts: